Holidays at Home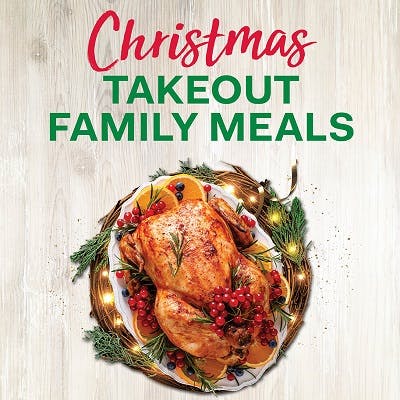 Although we can't celebrate the holidays with you at Orange Hill this year, you can still enjoy our Takeout Holiday Meals for your celebrations.
Order one of our restaurant-quality Holiday Family Style Meals to enjoy with family and friends! Everything is easy to re-heat, comes with instructions and serves up to 4-6 people. All meals are served with Mixed Greens Salad, Jalapeno Corn Bread, and a Dessert platter with mini seasonal pies, Key Lime Pie, Café Con Leche and more. Wine bottle specials are available too!
View Menu
Christmas Takeout Meals will be available Tuesday 12/22 - Friday 12/25.
*12-hour notice required for all orders.
Pickup Tuesday 12/22 & 12/23 10AM to 5PM
12/24 & 12/25 10AM to 1PM.
Holiday Family Meals Re-heat Instructions