Easter Experience - Sunday, April 17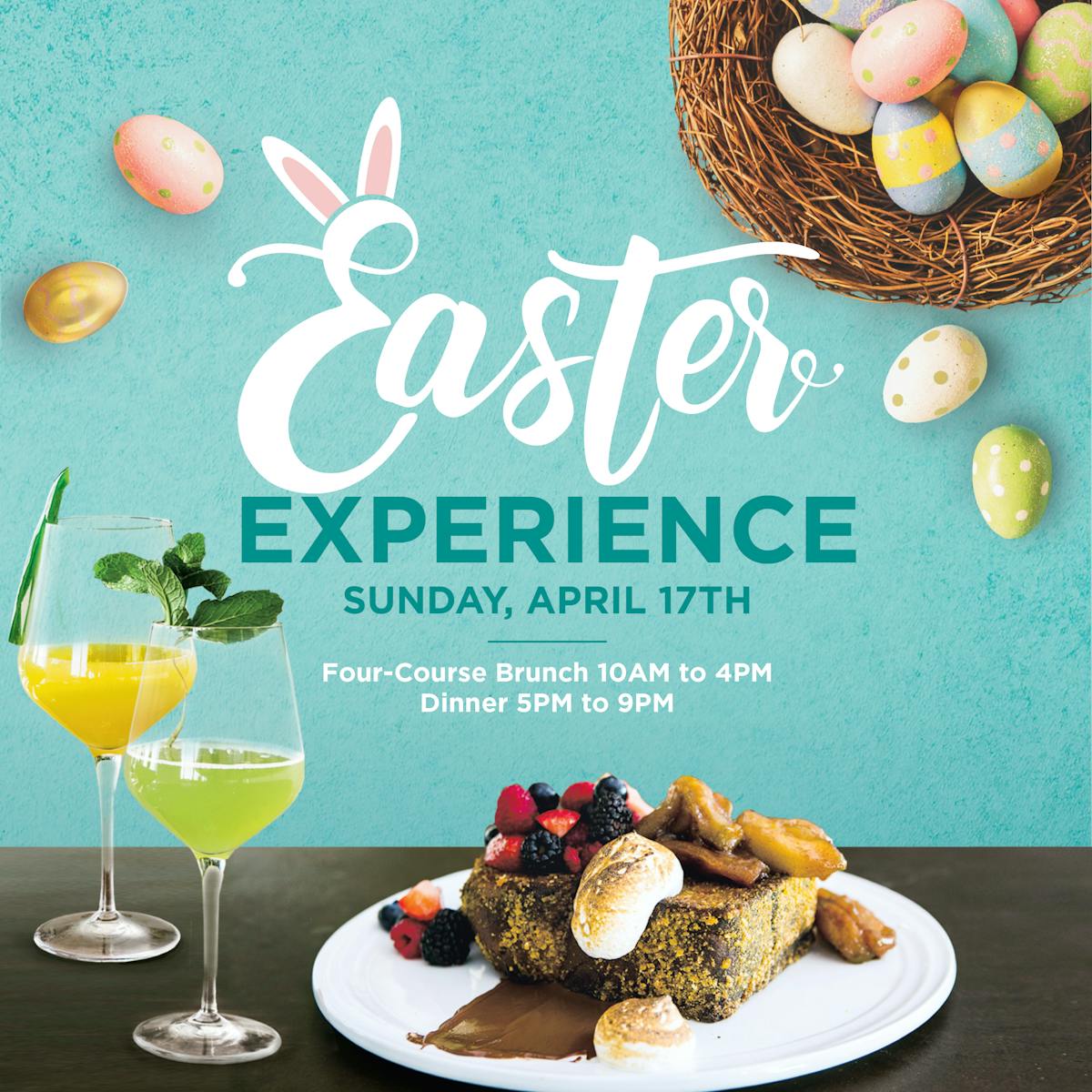 Hippity hoppity, Easter is here! Celebrate with loved ones at Orange Hill and get the best views over Orange County. Enjoy a Four-Course Brunch or A la Carte Dinner at Orange County's elevated dining steakhouse.
Sunday, April 17
Brunch 10AM - 4PM
Adults $89 | Children $35 | Mimosas $25
Dinner 5pm - 10pm
Enjoy our Four-Course Brunch menu featuring:
First Course: shared with the table
A festive platter featuring Chilled Seafood choices, Charcuterie offerings, Marinated Tomato Ricotta Tartine, and more
Second Course: choice of one salad per person
Mixed Greens or Little Gem Caesar
Third Course: choice of one main entree per person
Crab Cake Benedict
Steak & Eggs Benedict: choice of Filet Mignon or NY Strip Steak
Lobster Benedict
Fried Chicken & Waffle
French Toast
Crispy Whole Local Snapper
Wild Mushroom Pappardelle Pasta
Faroe Island Salmon
Fourth Course: shared with the table
Dessert Platter with Triple Chocolate Layer Cake, Buttercream & Caramel Rum Sauce Carrot Cake, Easter Eggs, Key Lime Pie, Chocolate Salted Caramel Tarts, and more
*Cancellation Policy: We require a credit card to hold your reservation. We do not charge your credit card at the time of booking. If you are a no-show or cancel your reservation within 24 hours, we will charge $25 per person to the card saved at the time of reservation. Tax and gratuity are not included.