Thanksgiving - Thursday, November 24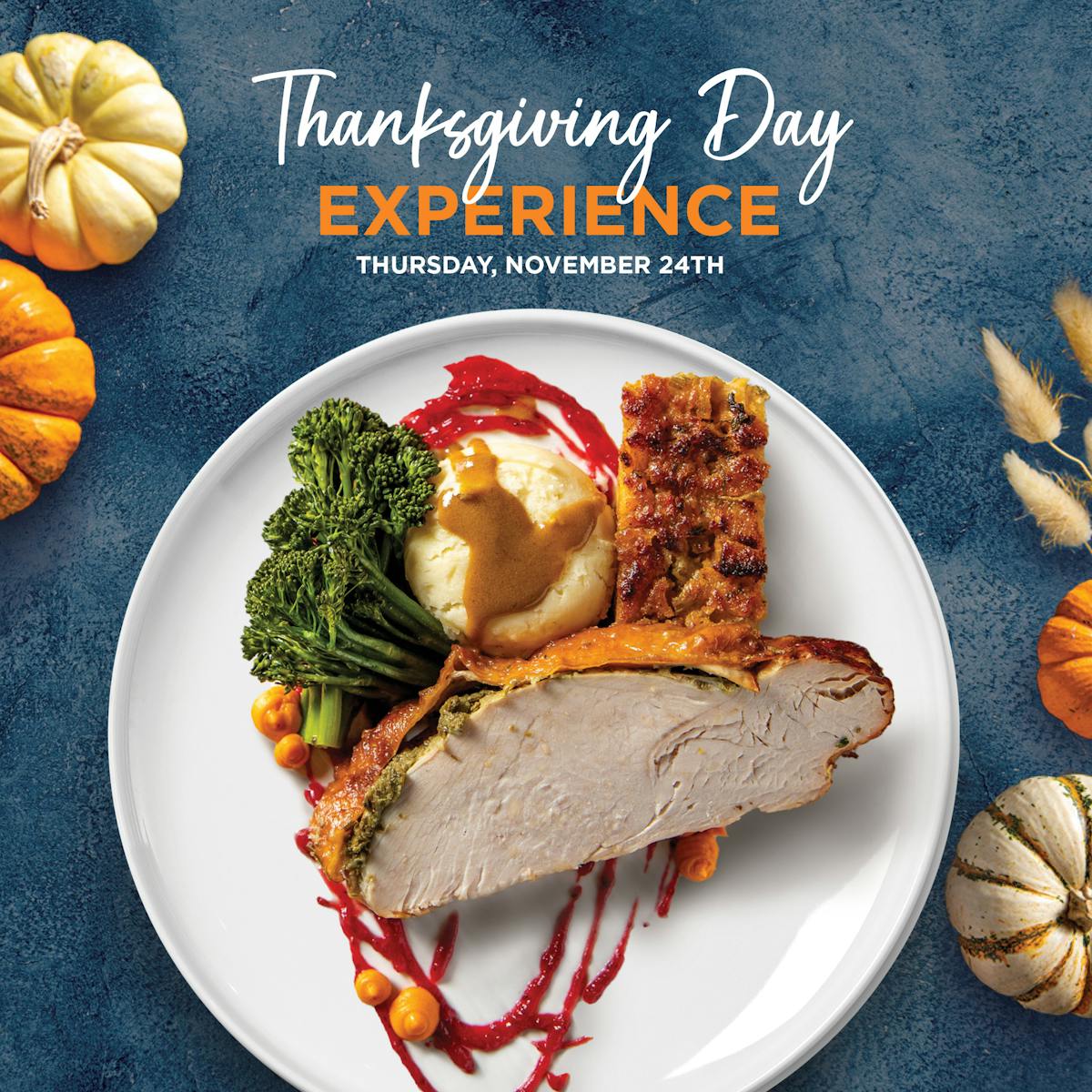 Give thanks to family & friends at Orange Hill! Join us for a 4-Course Brunch or A la Carte Dinner this Thanksgiving.
Brunch from 9:30 AM to 3:30 PM
Dinner from 5 PM to 9 PM
Adults $89 | Children $35 | Bottomless Mimosas $30
Four Course Brunch featuring:
First Course, a shared festive platter of Chilled Seafood with Oysters, Crab, Charcuterie, Pumpkin Chai Pudding, and more
Second Course, a Dragon Fruit Waldorf Salad shared for the table. With Shaved Romaine, Candied Walnuts, Granny Smith Apples and Waldorf Dressing
Third Course, a choice of a main entrée per person. Featuring favorites like Crab Cake Benedict, Steak & Eggs Benedict, French Toast, Wild Mushroom Pappardelle Pasta, Salt-Roasted Turkey and so much more.
Fourth Course, a shared Showstopper Dessert Platter with Mini Pumpkin Pie Bites, White Chocolate Pecan Bars, Pecan Cheesecake, and more.
Bottomless Mimosas (+$30) - Apple Cider Pumpkin Spice, Fresh Cucumber Mint, Lavender Activated Charcoal Lemonade, and more.
A la Carte Dinner featuring:
Favorites like Roasted Chicken, Filet Mignon 8oz, a Turkey Special, and more. Dinner is not a pre-set menu.
Policy: We require a credit card to hold your reservation. We do not charge your credit card at the time of booking. If you are a no-show or cancel your reservation within 24 hours, we will charge $25 per person to the card saved at the time of reservation. Tax and gratuity are not included. Children 5-12. This is not a buffet and the A la carte Brunch menu will not be available.