The Grateful Table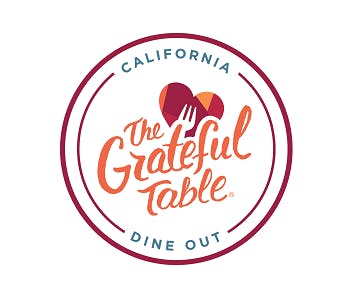 This November, we're asking you to support your neighborhood restaurants and restaurant workers by dining out all month and donating to the Restaurants Care relief fund. Restaurants Care provides direct relief in the form of grants to restaurant workers facing a hardship right here in California. Grants cover basic needs like groceries and rent while people are unable to work due to illness, injury, natural disaster, death in the family, and more.
As a part of the Grateful Table Dine Out, we're donating to the Restaurants Care nonprofit relief fund.
Enjoy one of our special fall items and we will make a donation on your behalf.
SPRUCE WILLIS- Peach Infused Maker's Mark Bourbon, Agave, Lemon, White Peach Puree, Mint and Rosemary $1 Donation
ONE IN A MELON- Casamigos Blanco Tequila, Lime, Watermelon and a pinch of Pink Himalayan Salt with Mint and Dehydrated Lime $1 Donation
BOTTLE OF CHATEAU SOUVERAIN- Sauvignon Blanc, Chardonnay, Pinot Noir or Cabernet Sauvignon $3 Donation
ROASTED CHICKEN- Honey Roasted Root Vegetables, Smoked Sweet Potato Puree, Mini Winter Squash Pot Pie $2 Donation
Grateful Table November Specials
You can also donate to the relief fund directly!
To learn more about the Grateful Table, visit thegratefultabledineout.org